Way Over Yonder Belleayre – Off Road Triathlon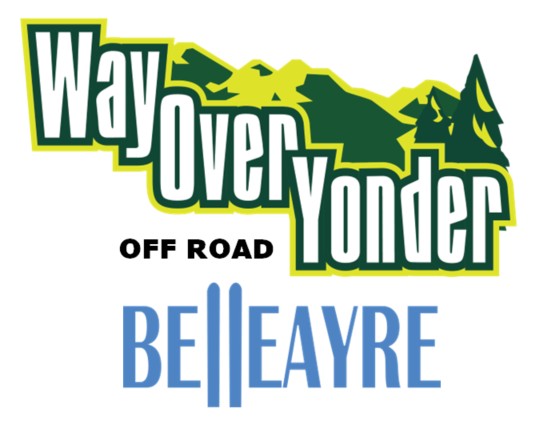 Location: Belleayre Ski Mountain, Pine Hill, New York
Way Over Yonder Off Road Triathlon Point Series Race #3 REGISTER NOW!
Prepare for breathtaking scenary and an epic challenge just a bit Way Over Yonder!
Your adventure starts with a 1000 Meter Open Water Swim (2 x 500M laps) in pristine Pine Hill Lake followed by a glorious 4.6 Mile Trail Run to Belleayre Ski Mountain where you'll charge through 10 miles of the legendary XC Mountain Bike race course (2 x 5 mile loops). Finish up at on the mountain with food and awards to follow. Afterwards ride your bike the 1.5 miles back to Belleayre Beach and your car.
Way Over Yonder Belleayre will feature two Transition areas. We recommend taking care of packet pickup Saturday afternoon. In either case you will be setting up two Transition areas. Belleayre Beach where the Triathlon will start and Belleayre Ski Mountain are only 1.5 miles apart, but please plan a bit of extra time for race morning. Racers should go first to Discovery Lodge @ Belleayre Ski Mountain for Packet Pickup and setting up Mountain Bike at T2. Then drive to Belleayre Beach/Pine Hill Lake to park your car, set up T1 and start of race. After food and awards (also at Discovery Lodge area) you'll have an easy ride back to the Belleayre Beach/Pine Lake to gather swim gear and pack up your car.
Sprint, Duathlon, Paddle Tri & Swim Run options too.
COVID Plan: We've learned a lot from working with USA Triathlon, local health officials, and our four post COVID Off Road events. To help ensure the saftey of our athletes we will be including the following in our race plan: time trial starts, maintain 6 feet social distancing, masks worn before and after race (but not during), Transition area expanded with assigned rack placement rotated by each wave, hand sanitizer and hand washing stations and grab & go food.
Stay Tuned for Lodging & Camping options for Race Weekend.
Multisport Weekend Schedule:
Saturday July 24
8:00 AM Belleayre Gondola Run Challenge Starts (Belleayre Beach)
9:00 AM Belleayre Mountain Bike Challenge Starts (Belleayre SKi Mountain)
2:00 PM Mountain Bike Course Open for Pre-Ride
3:00 – 6:00 PM Packet Pickup @ Discovery Lodge – Belleayre Ski Mountain
Sunday July 25
7:00 AM Packet Pickup @ Discovery Lodge – Belleayre Ski Mountain
Transition 2 Open @ Discovery Lodge – Belleayre Ski Mountain
7:15 AM Transition 1 Open @ Belleayre Beach / Pine Hil Lake
9:00 AM Off Road Triathlon Long Course & Duathlon Start
10:00 AM Off Road Triathlon Sprint, Paddle Tri & Swim Run Start
11:30 AM Long Course Winner Expected
12:00 PM Post Race Food Opens
Long Course Awards
12:30 PM Sprint & Swim Run Awards
1:00 Pm Paddle Tri Awards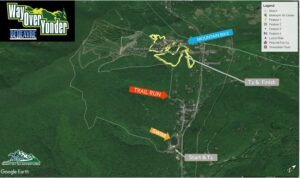 Related Events