Welcome to a European inspired CX epic in one of the most majestic parks in the Northeast.
If you were there last year then you know why BeastCross is quickly becoming one of the must do Cyclocross races in the Northeast.
CLICK HERE FOR BEASTCROSS RACE NOTES
Cyclocross, Gravel and Mounatin Bikes are welcome.
If you've never done a Cyclocross race we recommend one of the Category 4 or 5 races.
Course is a 1.5 mile loop that features plenty of banked turns, journey through heckling woods and lake side sand to challenge you.
You'll be doing multiple loops of the course. USA Cycling officials will determine number of laps for each race based on lap time of leaders after first loop.
Here's a short course preview VIDEO from last year
Here's the 2021 Course Map – we may tweak a bit when we're building but expect to be very similar: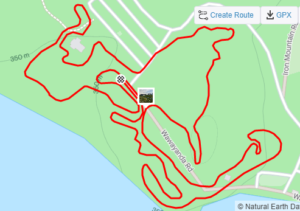 RideWIthGPS Course File / GPX Download
Special prize for best costume.
Added Lil' Beasts course to this year's event too.
NJ Cup Categories
Registration Opens Late Summer 2023