SIGN UP!
Jersey's own epic gravel grinder returns!
MEGA (85 Miles), ADVENTURE (55 Miles) & SOUL (28 Miles)
Routes feature a perfectly mixed all surface ride including plenty of dirt, gravel and paved roads plus optional singletrack in the Mega route. All routes are 50%+ gravel. We'll have plenty of Arrow Signs marking the routes, as well as providing free use of our RideWithGPS event account, so you can follow the route with visual and audio cues while riding. We'll also send out the GPX file if you prefer to follow the route using your own bike computer.
In an Enduro/Grand Fondo style, you'll be competing for the fastest combined time for specific timed segments rather than complete ride time. There will be signange to let you know when to start going full out and for when you've completed each timed segment. You can choose to either ride the whole route all out or chill out and enjoy the scenary and just hammer the competitve timed segments. Mega will have 6 segments, Adventure 4 segments and Soul 2 segments.
Post Race Awards & Prize Raffles for All Participants
Aid Stations & Food
Aid stations will be every 20-25 miles and will be well stocked with GU Gels, Stroopwaffles, Skratch Hydration Drink, Water, Swedish Fish, Coke, Pickle Juice and more.
Organic Pancakes & Real Mpale Syrup at our famous Aid Station #1.
Post race party planned to feature two food trucks serving hot meals plus ice cream truck.
Age Group Categories (Mega & Adventure) – Men & Women
29 & Under
30-39
40-49
50-59
60+
Overall Top 3 Men & Top 3 Women (Soul)
We will be using Covid protocals based on the current situation at time of event. We plan to again have a rolling start for each category.
8:00 AM Mega
8:30 AM Adventure
9:00 AM Soul
Routes will be different from last year's races and from each other.
JGG 5-23-21 OVERALL LEADERBOARDS
2021 JERSEY GRAVEL GRINDER PHOTOS
Sign Up: www.BikeReg.com/JGG
2023 REGISTRATION OPENING SOON
We're in the process of updating the routes, but here's the Maps form the May 2021 race:
MAPS & ELEVATION
MEGA GRAVEL 82 Miles & 6,200 Ft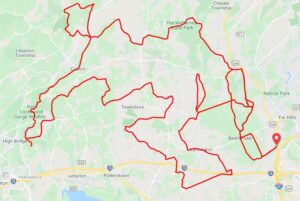 ADVENTURE GRAVEL 56 Miles & 3,800 Ft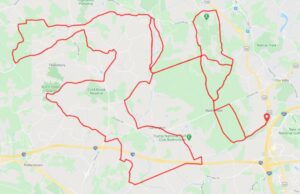 SOUL GRAVEL 28 Miles & 1600 Ft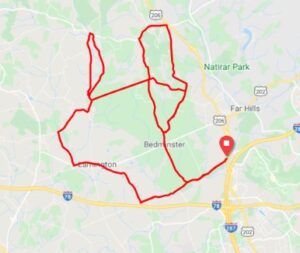 SIGN UP!