KIDS Wednesday Wonders Sprint Triathlon JUNE, JULY & AUGUST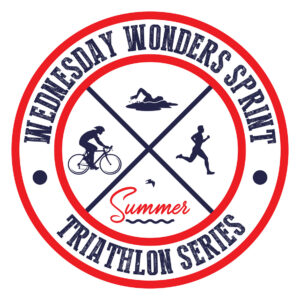 We're excited to announce the return of the Kids division at Wednesday Wonders Summer Sprint Triathlon Series!
Race is perfect for kids ages 8-15, and will be held in northern New Jersey at Wawayanda State Park on June 17, July 13 & August 3 @ 5:45PM.
Triathlon starts with 100 Meter swim in Wawayanda Lake, probably the most inspiring open water swim of their season! Lifeguards will be on the water and the beach.
Early Registration is only $49 for these USA Triathlon sanctioned triathlons.
(Requires a $10 Kids Annual License that can be ordered in registration).
We are asking for one parent or older sibling to volunteer for the kids triathlon. Would love it if kids could help volunteer for the adult triathlon that follows.
Transition area will have snow fencing around it and restricted to racers. Suggest bringing trail running sneakers for the run.
All races USA Triathlon sanctioned and follow all rules. Event manually timed to keep registration fees low!
Prizes will be of the unique and special variety.
Volunteers welcome – we will need help setting up 1PM-5PM, during event and clearing the course after. Packet Pickup opens 5:15 PM and race starts 6:15 PM.

A portion of race proceeds will be donated to charity.
Day of Race registration, if available will be an additional $10 per racer.
(Cash only please). No refunds or exchanges.
Join us this Summer!