Jersey Gravel Grinder Deux was added to our Gravel series in 2021 in response to all the amazing feedback on JGG and tons of requests to hold a Fall edition of our epic gravel grinder.
While both races start and finish in Bedminster, NJ the routes are entirely different with special XL versions for Deux.
MEGA Century (100 Miles), ADVENTURE Metric Century (100K / 65 Miles) & SOUL Half Metric Century (28 Miles)
Routes feature a perfectly mixed all surface ride including plenty of dirt, gravel and paved roads plus singletrack (permit pending) in the Mega route. All routes are 50%+ gravel. We'll have plenty of Arrow Signs marking the routes, as well as providing free use of our RideWithGPS event account, so you can follow the route with visual and audio cues while riding. We'll also send out the GPX file if you prefer to follow the route using your own bike computer.
In an Enduro/Grand Fondo style, you'll be competing for the fastest combined time for specific timed segments rather than complete ride time. There will be signage to let you know when to start going full out and for when you've completed each timed segment. You can choose to either ride the whole route all out or chill out and enjoy the scenery and just hammer the competitive timed segments. Mega will have 6 segments, Adventure 4 segments and Soul 2 segments.
Aid Stations & Food
Aid stations will be every 20-25 miles and will be well stocked with GU Gels, Skratch Hydration Drink, Water, Coke, Pickle Juice, etc
Of course there will be our famous Pancakes & Maple Syrup stop at Aid Station #1 !
Post race awards party with hot food and drinks and ice cream.
Age Group Categories (Mega & Adventure) – Men & Women
29 & Under
30-39
40-49
50-59
60+
Soul category Overall Top 3 Men & Top 3 Women.
Rolling start for each category as follows:
8:00 AM Mega Start
8:30 AM Adventure Start
9:00 AM Soul Start
Routes will be different from last year's races and from each other.
Come join us for an amazing day of riding!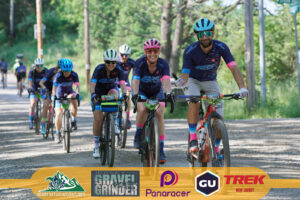 JGG 5-23-21 OVERALL LEADERBOARDS