Ready To Race In The Jungle?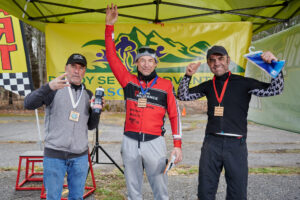 Race is also a Fundraiser for NICA, JORBA & West Milford Volunteer Ambulance with $5 from each entry being split between the charities.
Equal payout of Cash prizes for Women & Men Pro/Cat 1 and Enduarnce Categories. Medals & Prizes for all other catgeories.
Sunday March 26 9 AM we will have a course clean up followed by tempo pace ride
Saturday April 1 12 PM Course Preview ride. Our Trail Run event is in the morning, so please stay off the course until event finishes. Park in lower lot and ride up.
Race day there is a $5 NJ State Parks parking fee, so please carpool if possible and either pre-pay parking in registration or bring exact change in cash.
We'll probably change up the course a bit, but will be similar to the 2022 version and will be posted prior to event.
2022 Course Map & Elevation: RideWithGPS
Permit Pending & Registration Opening Soon
REGISTER & MORE INFO