SnowBike Festival – MTB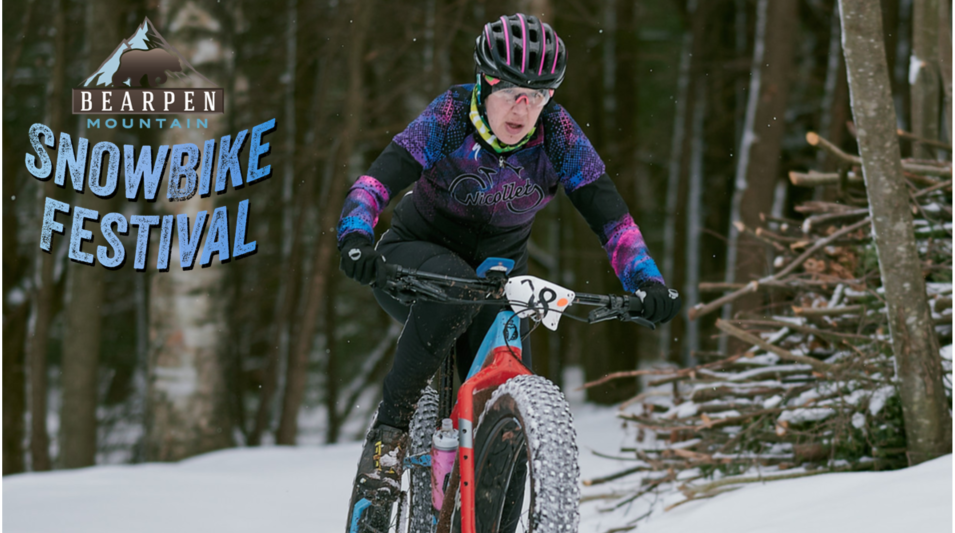 Our racers had such an incredible time when we held the first one Winter 2021 that we had to come back for a second dose.
Don't have a Fat Bike? No problem – just reserve a rental when you sign up.
This year we've extended the course to a 4 Mile Short Track Loop. Approximately 700 feet elevation gain per lap and everything is rideable. Snowy 16 will do four laps & Snowy 8 will do two.
Just want to ride? We'll have a One Hour Guided Snowy Fun Ride following the races.
Our host resort, Bearpen Mountain, grooms all the trails, so you'll be riding on well packed snow – unless of course we get a Noreaster – then again that would just amplify the fun!
Local Ctaskills brewery, Green Wolf Brewing wil be onsite offering post ride refreshments for sale.
Fat or Plus bikes only!
Races:
8:00 AM Snowy 16
10:45 AM Snowy 8
12:30 PM Snowy Guided Fun Ride
Registration link: www.BikeReg.com/SnowBike
2021 SnowBike Festival Pictures
2021 SnowBike Festival Results
Course Map
Here's the 2022 race loop. You can download the GPS from RideWithGPS or pull up in the App on your phone. We are considering a small change in the route which would be after crossing the road into the new section and will be clearly marked with spray chalk.