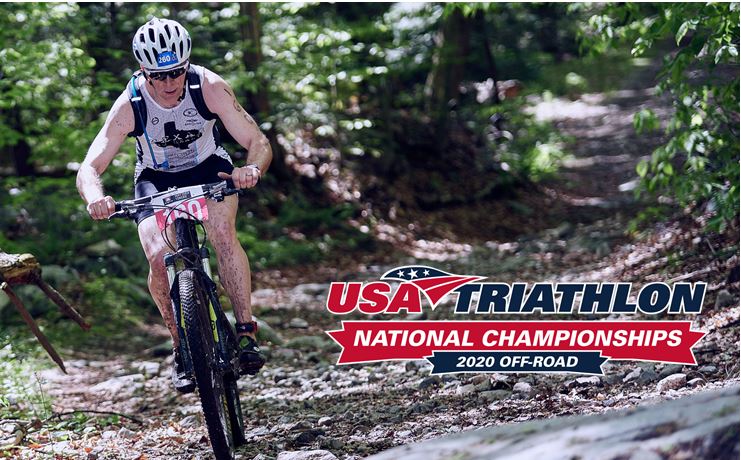 28 Dec

How To Qualify to Represent the USA @ 2021 & 2022 ITU Cross Worlds
We've been asked tons of questions about the USA Triathlon OFF-ROAD National Championships (coming May 15, 2021 to Hewitt, New Jersey – only 50 miles from New York City). The biggest question seems to be – "How exactly do you qualify to represent Team USA at ITU Cross Worlds and what, where and when is that?"
Clearly the men's and women's winner qualifies, but did you know there are actually 18 slots for every 5 year age group? Your odds of qualifying to represent the USA and take on the World get even better as the 18 slots roll down to the 30th place for each to qualify. So for example, let's say you're in the 45-49 men's age group and you finish in 20th place. All it takes is 2 of the top 18 to pass on electing to go to ITU Worlds and you have a slot.
Now let's dig into ITU and the World Championships. First off, the International Triathlon Union (ITU) is the international governing body for multi-sport disciplines. For racing purposes, what we in the USA call Off-Road Triathlon is pretty much known as Cross Triathlon for the rest of the world. Athletes come from across the globe to compete for the title of ITU World Championship. Due to the unique circumstances of the past year, the 2021 USA Triathlon Off-Road National Championships can qualify you for both the 2021 and 2022 ITU Cross Worlds. The 2021 ITU Cross Worlds will be held in Almere, Netherland on September 7, 2021 and the 2022 ITU Cross Worlds will be held in Townesville, Australia in August/September 2022
Age groups for Team USA qualification will be based on your age as of December 31, 2021 for 2021 ITU Cross Worlds and Decmber 31, 2022 for 2022 ITU Cross Worlds. The 5 year age groups are 17-19, 20-24, 25-29, 30-34, 35-39, 40-44, 45-49, 50-54, 55-59, 60-64, 65-69, 70-74, 75-79, 80-84, 85-89.
A Team USA representative will be onsite so that those who qualify to be on Team USA can indicate their intent to join Team USA after the awards ceremony. There will be no requirement to pay for anything at the time of indicating intent.
All athletes eligible to represent the United States must:
Be a U.S. citizen OR
Be a U.S. national – someone who has resided in the US for three consecutive years and has not competed for their country of citizenship in prior year.
The 2021 USA Triathlon Off-Road National Championships features an extended version of the renowned XTERRA Way Over Yonder course. The course includes 1500 Meter Open Water Swim, 30K Mountain Bike and 10K Trail Run. Registration is open to all racers looking to take on "the Beast of the East" – there is no qualifying event to enter.
Sign up before April 1, 2021 Price Increase.
Get More Race Information at www.RSGAdventures.com