Transcend – Trail Run
June 17 @ 8:00 am

-

2:00 pm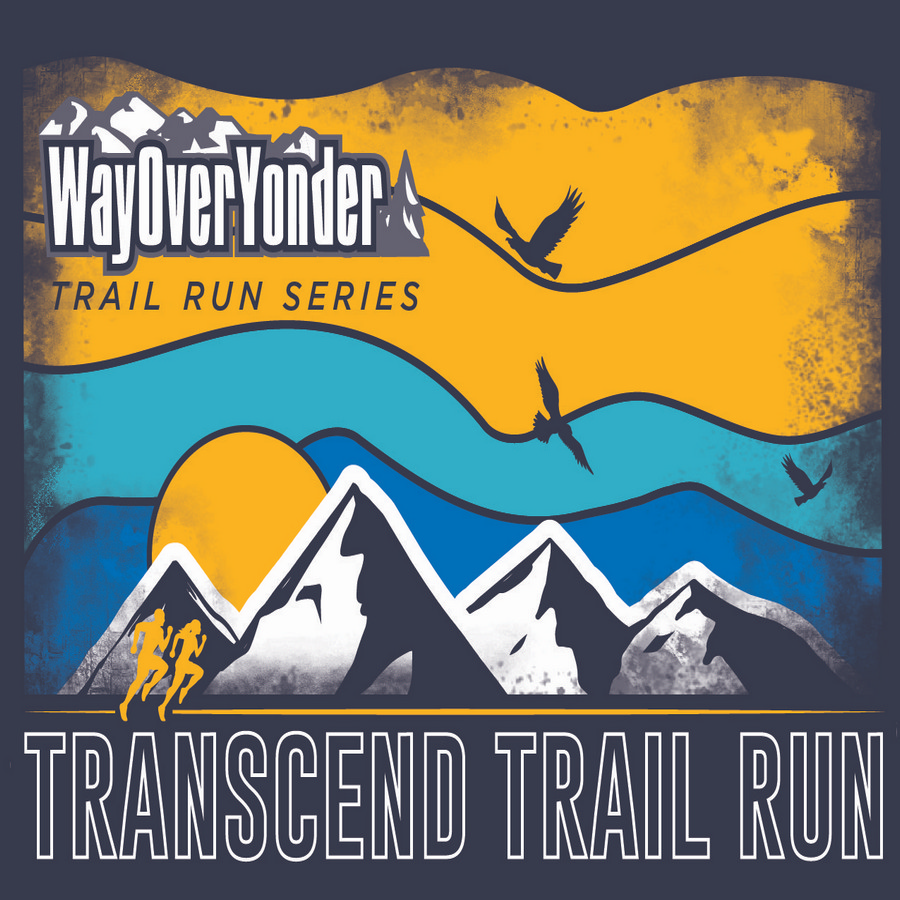 Trail Run Marathon, Half Marathon, 10K, 5K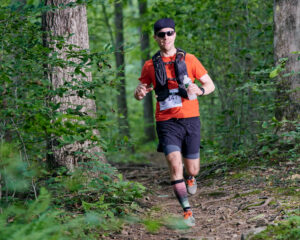 Transcend features our most accessible Trail Run – perfect for all those road runners that want the chance to get in on all this fun in the dirt.
It's a bit of an anomoly in Northern New Jersey that there's almost no rocks in the entire park. Just plenty of fast and flowy trails. Don't worry, there still will be plenty of challenge with 800 feet elevation gain for each 10K / 6 Mile loop.
The Top 15 runners in the Marathon, Half Marathon & 10K Categories will earn points towards being crowned Way Over Yonder Trail Run series champion.
As usual we'll have professional sports photographer , One Imaging Photography in the woods getting absolutely epic photos of you.
DIRECTIONS
If at all possible, please car pool to the event. You should plan to arrive about 60 minutes prior to your race for Trail Run events and 90 minutes prior for Truathlon events. (Full Schedule Below)
Leis Morris County Park Entrance: 270 MENDHAM ROAD, MORRIS TOWNSHIP, NJ
The main parking area is at Sunrise Lake. Overflow parking is at Myers Rec area which is on Sunrise Lake Rd on the right hand side shortly after you make the Right hand turn off Doe Meadow Rd (which is the road you will be on as soon as you turn into the park off Mendham Rd /Rt. 24. There is also a small dirt lot on the left hand side if you continue past park entrance and just after lake.
TRAIL RUN COURSES & LOOPS
Marathon: One 5K Red Loop + Four BLUE 10K Loops
Half Marathon: Two LAKE LOOPs (.6 mile each) + Two BLUE 10K Loops
10K: One BLUE 10K Loop
5K: One RED 5K Loop
COURSE MAP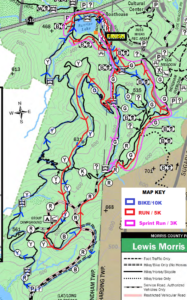 Click Links Below for Interactive Maps or To Download GPX:
AID STATION(s)
One Aid Station will be at the end of each loop, just after the finish truss that racers will pass through each lap.
We will have Hydration Mix, Water, Coke, GU Gels, Stroppwaffles, Clif Bars & Swedish Fish / Sour Patch.
Racers can also stage their own Hydration/Nutrition in this area.
We're working on a second mid-10K loop aid station in the back of the park, but need more volunteers to cover.
If any racer knows of a charitable organization that would be interested in covering or if you have friends or family taht could do a shift for a few hours then we can make this happen. Sign up for Volunteering is on RunReg registration page below the races.
CUT OFFS
For the Marathon, racers must complete 3 laps within 5 Hours (12:30PM) to be eligible to Start Lap 4.
They must complete 4 laps within 7 Hours (2:30 PM) to Start Lap 5.
There is No Cutoff for the Half Marathon or any of the other races.
EVENT SCHEDULE
Saturday June 17
6:45 AM Packet Pickup Opens
8:00 AM Marathon
9:30 AM Half Marathon
10:30 AM 10K
10:45 AM 5K
12:30 PM Awards
PAST RESULTS
PHOTOS
2022 Photos from One Imaging Photography

Related Events